We've built our own supply chain during more than a decade of working in China, and by now it's mature, efficient and reliable.
It takes time to cultivate meaningful and dependable commercial relationships in China, as with anywhere. We've spent years working in China, and have developed strong and enduring partnerships with our core network of vendor manufacturers. Our English-speaking Shanghai teams who manage our manufacturing facilities are skilled and experienced engineers in their own right, and are well placed to tackle any issues that may arise.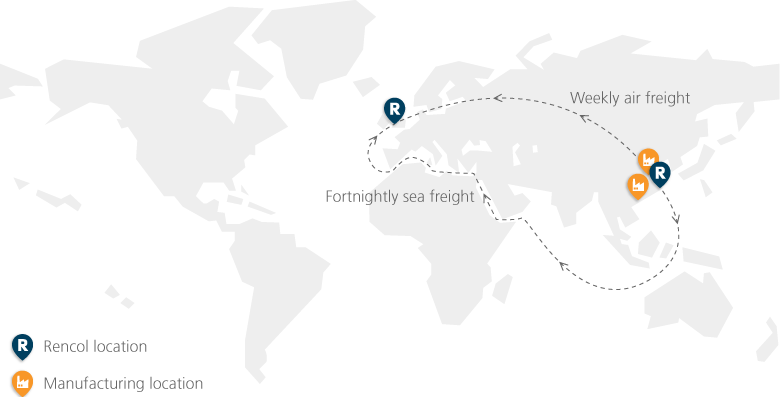 We run fortnightly consolidated sea freight container shipments, and weekly air freight shipments, which arrive at our Bristol warehouse for onward distribution. If you need quick turnaround, we can offer part-shipment or split sea-air delivery.
Our packing and transport experts are based in both China and the UK, so there's end-to-end supervision of our logistics.